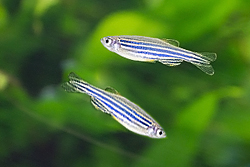 ECT conducts a broad range of ecotoxicological tests in compliance with Good Laboratory Practice (GLP) since 1994 and under ISO 17025 accreditation since 2010. We have extensive experience in laboratory, semi-field and field studies, both according to international standard guidelines and adapted to special requirements.
Our testing activities (i.e. effect, fate and bioaccumulation tests) are structured according to the main environmental compartments water, sediment and soil. The laboratory space covers more than 1100 m² and includes an isotope laboratory.
Analytical verification of test substance concentration, which is often required according to standard guidelines, is usually conducted by partners of ECT. Communication lines and monitoring procedures are well established with these long-term partners and ensure a smooth execution of the complete study.